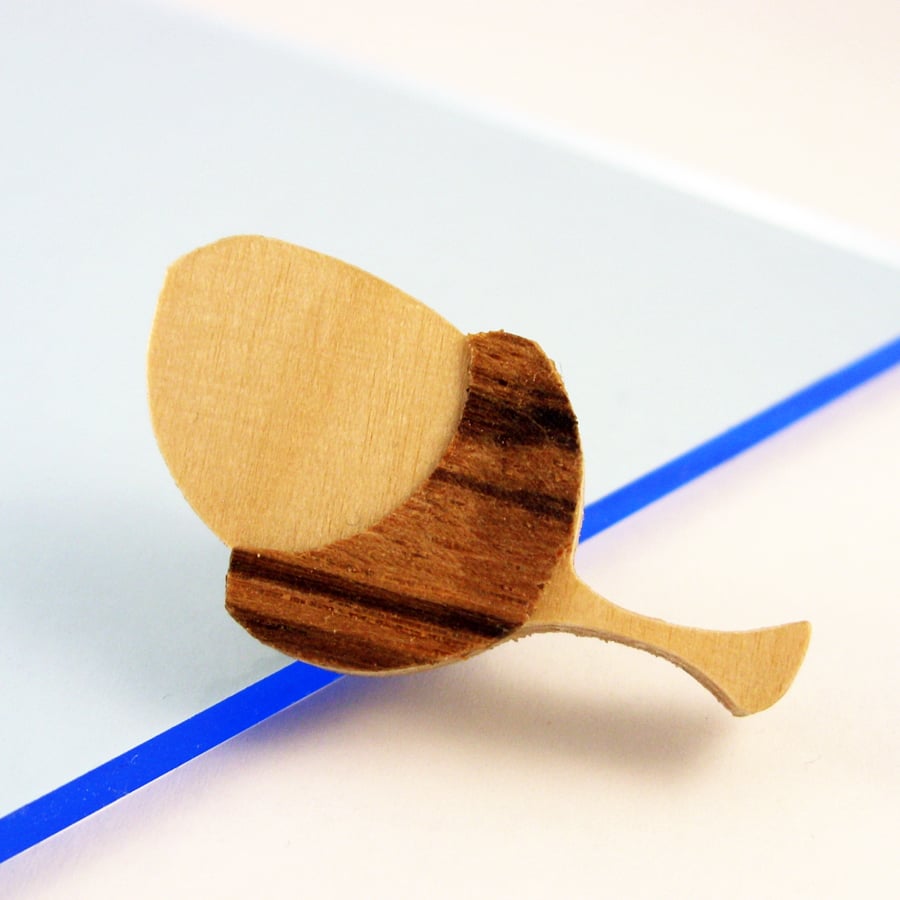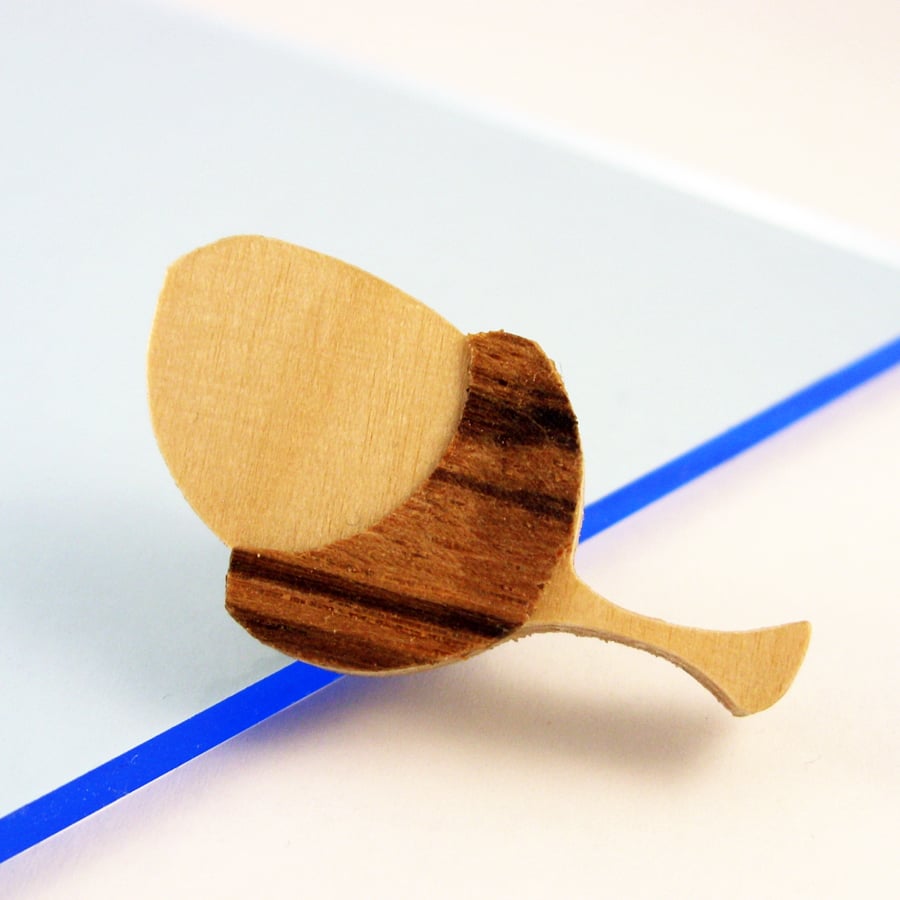 Acorn brooch
£15.00
IMPORTANT POSTAGE UPDATE (Jan 2021):
Delivery time may be a tiny bit longer than usual, as we are making fewer trips to the Post Office.
Royal Mail are also experiencing some disruption to their services.
Apologies for any inconvenience! We hope you're all staying well in the current circumstances. xx
------------------
It can be Autumn all year round with this stuck on your lapel : )
The little acorn is cut by hand from 6mm thick varnished plywood, each individual cup is then cut from wood veneer and sanded to fit!
It's all finished off with several more layers of varnish.
Dimensions: The acorn measures approx. 4.5cm across.
It has a safety catch brooch pin secured to the back.
The wood veneer pattern will differ ever so slightly on each acorn cup.
Free UK postage!
To add a gift box to your order for £1.00 - please select one from the "Gift Boxes" category in the menu.