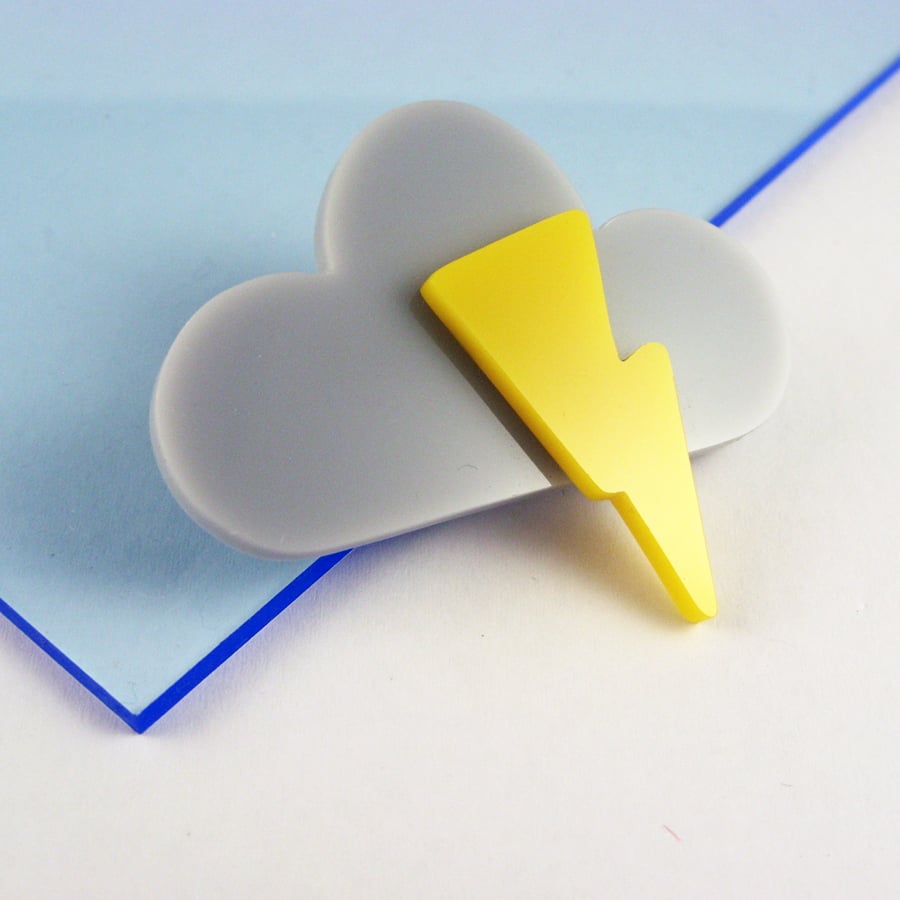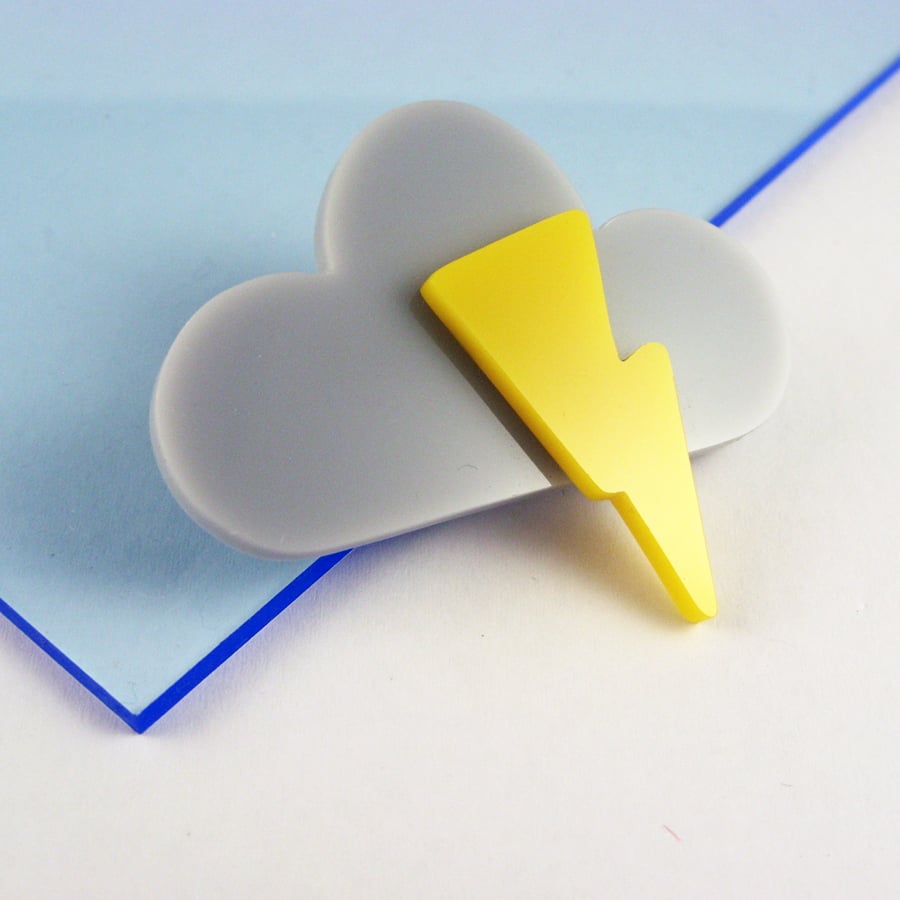 Storm Cloud brooch
£12.00
IMPORTANT POSTAGE UPDATE (Jan 2021):
Delivery time may be a tiny bit longer than usual, as we are making fewer trips to the Post Office.
Royal Mail are also experiencing some disruption to their services.
Apologies for any inconvenience! We hope you're all staying well in the current circumstances. xx
------------------
Wear one of our very first designs, and our most favourite clouds on your lapel all day long to ward off any bad weather! (although it's not guaranteed to work : ) )
The cloud and lightning bolt are cut by hand from 3mm thick acrylic.
The brooch measures approximately 6cm across.
It has a safety catch brooch pin secured to the back.
Free UK postage!
To add a gift box to your order for £1.00 - please select one from the "Gift Boxes" category in the menu.